Introduction
Social media provides an avenue for companies to not only engage with customers, but also influence them with the right content that helps them make a decision. The history of social media began in the 19th century. The history of social media starts in the 1970s with the emergence of the internet. It was until 2005, social media penetration in the U.S. reached just 5 percent. Social Media is understood as the different forms of online communication used by people to create networks, communities, and collectives to share information, ideas, messages, and other content. Overall, there are some 2.62 billion social media users around the world, and this number is expected to grow to over 3 billion by 2021. In general, today's market is dominated by just a handful of companies like Facebook and Twitter. But if we can learn anything from the history of social media, it's that this will change. New companies will emerge, and, as people's preferences change, old ones will due or merge into something else. The internet is constantly shifting and it is important to keep up.
Generating Revenue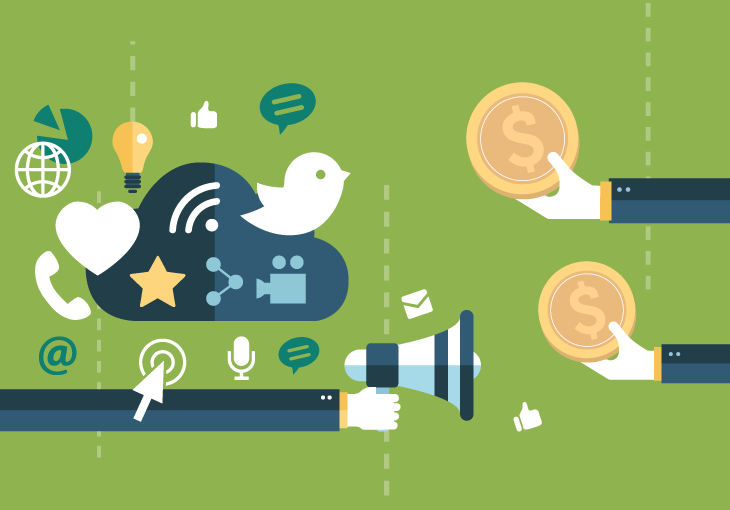 How do social media markets generate cash flow?
One way social networking sites manage to make money is through investments from venture capitalists. These investors are essentially making a bet that the site they are investing in will eventually have a high return on investment. The Most common way for Web sites to generate revenue is to allow companies to advertise on the site. It may be hard to believe, but Web advertising is still an emerging market. Companies are continiously looking for new ways to reach out to their intended audience.